Please browse the client testimonials below to discover why our partners believe that HMC is the leading provider of premium paid-membership loyalty programs worldwide. Thank you for your interest in HMC.

Husa Hoteles – Spain

On behalf of Husa hotels I would like to thank you for making the Husa Oro membership program a great success. The program has become an important and integral part of our longterm marketing strategy.
Since its inception in 1992 Husa Oro program has increased year after year our overall revenue, repeat business, increased brand loyalty and generated thousands of room nights as well as a significant increase in food and beverage revenue in our outlets from local members.
I am looking forward to continue working with Hospitality Marketing Concepts in the years to come.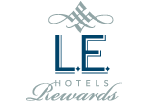 L.E. Hotels

We were extremely pleased with the commitment and flexibility in the development of our white label, L.E. Hotels Rewards program. The launch on April 24, 2014 was very successful with existing VOILÀ members booking our hotels day one. We know that this program will bear significant ROI for both our Luxe and L.E. Hotels brands! The ability to recognize and reward loyal guests has never been more important than it is today. As importantly for the owner, VOILÀ provides the best low-cost, pay-for-performance model available.


The Westin Edmonton

Our "Share at The Westin Edmonton" loyalty marketing initiative with Hospitality Marketing Concepts (HMC) is helping us drive results.
As Director of Operations, I was impressed with the attention to staff training and the launch revenue statistics generated in only six (6) months live. With over 1,485 paid Share Members, HMC has exceeded our expectations to date.


Lexington Rewards

I want to take this opportunity to thank you, and the entire VOILÀ Hotel Rewards team, for a remarkable job in launching the Lexington Rewards program. When Lexington was launched four years ago, we began evaluating frequent guest programs. Our objective was to find a program that provided our guests with flexible rewards and that was financially reasonable for hotel owners and operators. The VOILÀ program meets all these criteria. At the same time, the program is reasonably priced and easy to administer at the hotel level. The hotels are happy, the corporate staff is happy and our guests are happy.

(read Bill Hanley's entire testimonial)
Real InterContinental Hotel & Club Tower Costa Rica, Escazú

The Executive Pass program, operated by Hospitality Marketing Concepts, is a valuable component of our marketing strategy to position our restaurants both locally and globally. Executive Pass has also proved to be a great way to let potential clients know where our hotel is located and which amenities and services we offer.
There has been an increase in our food and beverage revenues with a great share coming from local SME's and also regional customers within the Executive Pass network. Personally, I recommend this program as an important tool to be included in any hotel's F&B strategy. Such an outstanding performance would not have been possible without Hospitality Marketing Concepts and its highly qualified professionals.


Hilton Princess San Salvador

Speaking for the Hilton Princess San Salvador, it has been an excellent experience working with HMC. We have attracted and retained clients through our loyalty program, and HMC's program has also enabled us to promote our activities successfully worldwide to all members of CLUBHOTEL. 

Crowne Plaza Manila

In the past years, HMC has proven to be a driving force behind Crowne Plaza and Holiday Inn's tactical promotions. They have effectively tapped, expanded and created a specific market pool for both hotels which eventually resulted to a dramatic increase in outlet revenue.
Working with their warm, effective and accommodating staff has always been a pleasure and we are looking forward to more years of successful partnership with HMC. 


The Adolphus – Dallas, Texas

One of the experiences that people value most in life is the joy of dining out. We turned to Hospitality Marketing Concepts (HMC) to complement our own efforts to make The French Room affordable to a broad spectrum of patrons.
The Club Adolphus offer is compelling and has attracted well over 1,000 members in a relatively short time. Guests appreciate the value, and we are grateful for their loyal patronage. In a very competitive marketplace, Club Adolphus has developed its own cachet. Well done, HMC!

Real Guatemala

The Real InterContinental Guatemala Hotel has been using the HMC services for several years. During this time we have established an excellent working relationship and we are very comfortable working with their services.
The representation of HMC will remain a strategic tool in our marketing plans for 2012. They have been a very successful company since their opening and we have always been impressed with the high standard level of service and quality they provide.
We appreciate your support and we wish you continue success in 2012. 


Discovery Suites

We first signed up with Hospitality Marketing Concepts when they agreed to help promote our Discovery Lifestyle Membership Program. The company's efficient and cooperative team is key to their success.
Because of their commitment and unwavering support, membership sales have increased since then. I am pleased to say that our Discovery Lifestyle database continues to grow. HMC is doing an excellent job in making the Discovery Leisure Group known to the local market.


Hoteis Othon

Since the program launched in March 2011, the Othon Special Guest and VOILÀ are now an integral part of the Hoteis Othon guest experience, enhancing the loyalty of our guests and providing us with valuable customer data. More importantly, VOILÀ enables Othon to leverage a low-cost, pay-for-performance model which generates a positive ROI for our hotels. We are very happy and satisfied with VOILÀ Hotel Rewards and I would recommend this program to any Hotel who feels that their guests should be valued and appreciated at all times!


Hotéis Deville

Since its launch in March 2011, the Deville StarClub and VOILÀ have become an important part of the guest experience in Hotéis Deville. The successful recruitment of new members demonstrates how it is engaging for our guests to participate in a global loyalty program, which brings together hotel partners from different regions and countries. Flexibility allowing members to redeem points with non-hotel partners also adds great value to our program.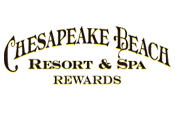 Chesapeake Beach Resort & Spa

Since our resort joined the [VOILÀ Hotel Rewards] program in January of 2015, our guests have certainly noticed the higher level of service from being recognized as a loyal Voila Hotel Rewards member. The guest experience has been heightened by the training provided to our staff. The staff are excited to be able to offer this level of service to our guests with pride. Our group meeting planners have experienced the benefits of the program as well bringing us a record number of repeat business. This has given us an added benefit with our branded competition we can now compete with.